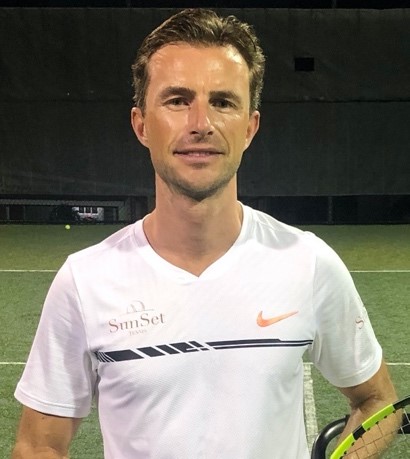 We are delighted to advise that the club have appointed a new Head Tennis Coach, Adam Webb. Our current tennis coach, Inga Ziemena, is moving away from the area but will continue to run the tennis camps at Buckhurst Hill that she has organised to be run over the summer. Adam's official start date will be 24th August 2020.
We are delighted to have Adam as our Head Tennis Coach and this appointment will provide continuity to our coaching players, particularly for our junior tennis members.
Adam has competed nationally and internationally at the highest level and in recent years has enjoyed great success as a senior tennis coach at David Lloyd Chigwell (amongst other places).
Finally the club would like to thanks Inga for the great service she has given to the club over the past three years and wishes her all the best for the future.